A directory of individual owners at Kiahuna Plantation Resort who rent their condominiums directly. An interactive map gives direct links to the owner's websites. A separate directory lists the owner's units and gives contact information.



Rent directly from the owner a plantation style condo set in the beautiful 35 acre Kiahuna Plantation gardens, right on the best swimming beach in Poipu, Kauai.



When you rent direct you know exactly where you will be staying and be assured it is the perfect location for you.



Find the location that's perfect for you:
Click on a condo for specific information from the owner.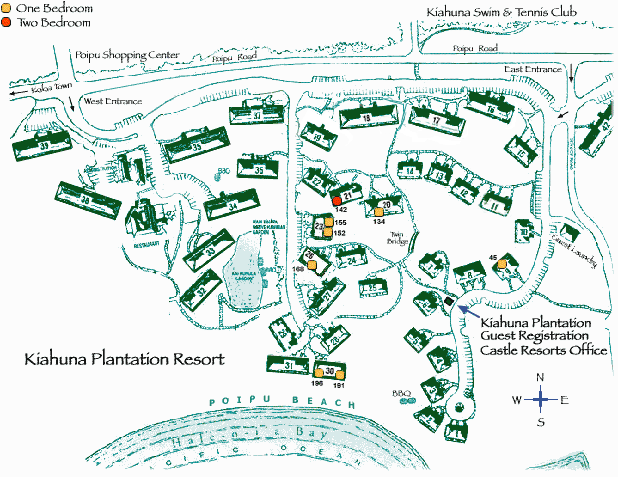 The condominiums listed here are located in the desirable Phase II section of Kiahuna Plantation Resort. The full support of one of two on site rental agents is enjoyed by all of our guests. The check-in is located at either the Castle Resorts or Outrigger office, both conveniently located on the property.
Rates will vary from owner to owner depending on the location on the property and the size of the unit. Owners, in accordance with their contracts, do not advertise rates, so you must inquire. Book early, as these units are typically filled many months in advance. Enjoy.